Late last month, the CANarchy Craft Brew Collective announced the release of a variety pack that includes beers from four different breweries under the Collective's umbrella. So four different breweries in the same box; It's a cool concept that truly nails the "variety" aspect of a variety pack. And it's not the first multi-brewery box we've seen. Back in 2014, Craft Brew Alliance put out an Explorer box with beers from Red Hook, Widmer Brothers, Kona Brewing. There have probably been other mixed brewery packs that have slipped under our radar, but the CANarchy box got us thinking about how much we like variety, whether that variety comes from one brewery or several. So, in that spirit, here are six variety packs that we're excited to drink this fall.
Schlafly Bonfire Box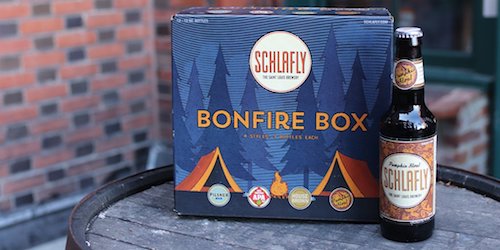 Schlafly released an excellent Hop Trial mix pack during the summer that's full of beers that feature hops from the Pacific Northwest. I never got to check it out, but I'm psyched to get my hands on their fall variety pack, the Bonfire Box, which is about as balanced as a variety pack can get with Schlafly's Pumpkin Stout, House Brown, Dry Hopped APA, and Pilsner. It's a slate of beers that's curated for that first backyard fire. I only want a couple of pumpkin beers a year, so getting them sandwiched by these other goodies is a smart way to go. The Dry Hopped APA is comprised entirely of American-grown hops and malts, while the Pilsner is all German, with Magnum and Tettnang hops. The House Brown might be the most "fall" of them all, with a body that's full of rich, assertive maltiness. I'm getting excited just to think about it. Where's my scarf?
To view the full article, click here